Apart from various merchant shipping notices and marine guidance notices you will also find any latest news related to orals. so dont forget to check this section before going for your mcga orals exam.
Please Note - Where this website provides guidance on the law it should not be regarded as definitive.The way the law applies to any particular case can vary according to circumstances - for example, from vessel to vessel and you should consider seeking independent legal advice if you are unsure of your own legal position.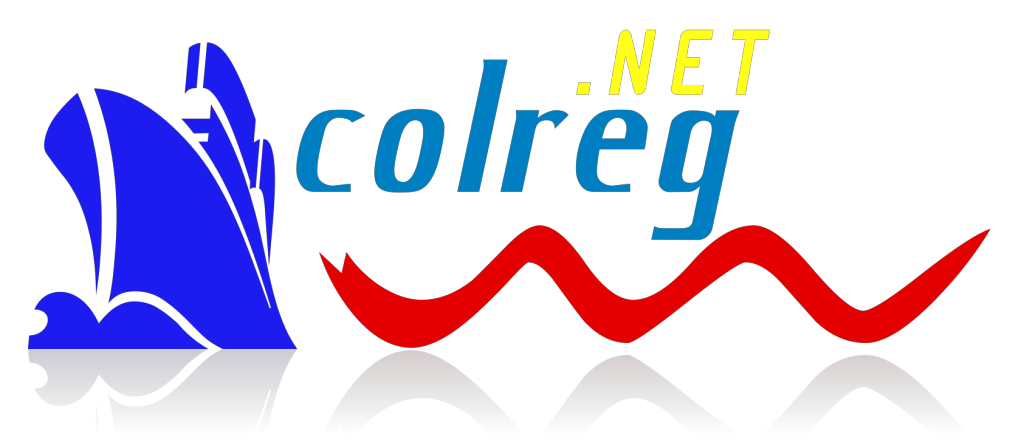 keeping visiting this section for more latest stuff-more to follow soon
Book your ORALS, STCW, SQA or RYA courses now spaces filling up fast 
reserve your proficiency in designated security duty course at www.pdsdcourse.co.uk 
NEW UPDATES AND NUMEROUS NEW QUESTIONS AND ANSWERS
ARE ONLY AVAILABLE TO COSOFT CUSTOMERS THROUGH 
FULL MEMBERSHIP OF THE WEBSITE (ONLY AVAILABLE WHEN YOU BUY COSOFT)
____________________________________________________________________________
___________________
Annex 5 Marpol - New Amendments
The new amendments to Annex 5 Marpol ..............to read the full article buy COSOFT here.
____________________________________________________________________________
___________________
Various Plans?
For British flag ships who approves various ..............to read the full article buy COSOFT here.
____________________________________________________________________________
____________________
Does VDR need to be fitted with an HRU?
There has been lot of debate regarding this..............to read the full article buy COSOFT here.
As per IMO seafarers have become fatter
How fat have they become and what should you do on-board to comply with the changes..............to read the full article buy COSOFT here.
______________________________
_________________________________________________________________
ECDIS clarification?
How would you know that your ECDIS is using up to date..............to read the full article buy COSOFT here.
______________________________________________________________________________________________
What are the equipment connected to Ships Emergency Generator? 
 The equipments connected to ships emergency generator are as follows.to read the full article buy COSOFT here.
______________________________________________________________________________________________
What is the NEW colour coding for 'Marine' Notices (ie MGN, MSN and MIN)? 
 The new colour coding of 'M' notices is as follows...................to read the full article buy COSOFT here.
______________________________________________________________________________________________
Clarification on fire detection? 
 How long is the interval between the detection..........................to read the full article buy COSOFT here.
______________________________________________________________________________________________
What is the new amendment to SOLAS? 
From 1st July 2012 under the ........................................................to read the full article buy COSOFT here.
______________________________________________________________________________________________
Is certificate of class mandatory? 
Is certificate of classification a statutory certificate?
Under the ........................................................to read the full article buy COSOFT here.
_______________________________________________________________________________________________ 
New Amendment to Annex 6 
Revised MARPOL Annex VI enters into force on Aug 2011.
Under the new regulation present emission control areas.....to read the full article buy COSOFT here.
________________________________________________________________________________________________ 
New amendments to MARPOL
What are the new legal requirements for...to read the full article buy COSOFT here.
_______________________________________________________________________________________________
 New Legal requirements for ETA
What are the new legal requirements for...to read the full article buy COSOFT here.
________________________________________________________________________________________________
New requirements for CPR-2011
What are the new requirements for...to read the full article buy COSOFT here.
________________________________________________________________________________________________
New Legal requirements for ECDIS
What are the new legal requirements for...to read the full article buy COSOFT here.
________________________________________________________________________________________________ 
New Amendment to SOLAS
What is the latest amendment to SOLAS chapter...to read the full article buy COSOFT here.
_______________________________________________________________________________________________
Ship Construction
What should be the location of...to read the full article buy COSOFT here.
____________________________________________________________________________________________________
Restricted Visibility
In sea fog situation as shown in the picture if you...to read the full article buy COSOFT here.
__________________________________________________________________________________________________ 
Clarification on MARPOL
How much time do you have before chan...to read the full article buy COSOFT here.
________________________________________________________________________________________________
Emergency Situation
_________________________________________________________________________________________________
 Listed Ship after unberthing - what could be the reasons?
_________________________________________________________________________________________________
 New Amendment to SOLAS - Infant and Oversized lifejackets - in force Jul 2010
The amendments below apply only to ships constructed on or after 1 July 1998
1. (For High Speed Passenger Craft on international voyages) and (Passenger ships on voyages less than 24 h), a number of infant lifejackets equal to at least 2.5% of the number of passengers on board shall be provided;
 2. For passenger ships on voyages 24 h or greater, infant lifejackets shall be provided for each infant on board
 3. A number of lifejackets suitable for ..... to read the full article buy COSOFT here.
__________________________________________________________________________________________________
New Chapter 8 of MARPOL Annex 1 - in force Jan 2011
Oil tankers of 150 GT and above engaged in the transfer of oil cargo at sea (STS operations) will need onboard, from first periodical survey after 01 January 2011, an STS operations Plan approved by the ship Flag Administration, describing how....... to read the full article buy COSOFT here.
___________________________________________________________________________________________________ 
ODS Record book - Guidance 
Revised MARPOL Annex VI enters into force on July 1, 2010.
These include the requirement for all ships to maintain a list of equipment containing ozone- depleting substances
(ODS) and an ODS record book, under regulation 12.....to read the full article buy COSOFT here.
 __________________________________________________________________________________________________
 ISM Code amendments in force on 1st July 2010
1 GENERAL
Section 1.1 Definitions
1 In paragraph 1.1.10, the words .and includes. are replaced by the word .or..
Section 1.2 Objectives
2 The existing subparagraph .2 of paragraph 1.2.2 is replaced by the following:
..2 assess all identified risks to its ships, personnel and the environment and establish appropriate safeguards; and..
5 MASTER.S RESPONSIBILITY AND AUTHORITY
3 The word .periodically. is added at the beginning of paragraph 5.1.5.
7 DEVELOPMENT OF PLANS FOR SHIPBOARD OPERATIONS
4 The existing section 7 is replaced by the following:
7 SHIPBOARD OPERATIONS
The Company should establish procedures, plans and instructions, including checklists
as appropriate, for key shipboard operations concerning the safety of the personnel, ship and protection of the environment. The various tasks should be defined and assigned to qualified personnel........ to read the full article buy COSOFT here.
 _________________________________________________________________________________________________
 AIS is not VHF range anymore - 02.05.10
The Norwegian satellite, AISSat-1 was launched from India on 9 May. The satellite will be used by maritime authorities as an additional means of ensuring safety at sea in the High North. 
AISSat-1 is a demonstrator and experimental satellite carrying equipment for reception and relaying AIS signals, thus expanding the AIS coverage area from coastal waters to all maritime zones controlled by Norwegian Authorities.
The exploitation of this technology in a fully deployed system will improve the safety for ocean-going vessels in the High North and around Spitzbergen. Such a system will also simplify the identification and coordination of vessels in a search and rescue situation as well as being used for monitoring of vessels carrying hazardous cargo and other environmental risk assessment situations.
__________________________________________________________________________________________________ 
 Dangers Associated Calling (DSC) Equipped VHF Marine Radios - 18.04.2010
The following is a Safety Alert issued by the U.S. Coast Guard:
 It has come to the Coast Guard's attention that an automatic channel switching feature found on certain models of Digital Selective Calling (DSC) equipped VHF marine radios may create an unintended hazard by automatically switching from a working channel that might be in use at the time to Channel 16 when the VHF marine radio receives a DSC distress alert, distress alert acknowledgment or other DSC call where a VHF channel number has been designated.
This could happen without a vessel/radio operator's immediate knowledge and could initiate an unsafe condition by which the vessel/radio operators would believe they were communicating on a working channel such as Channel 13 when, in fact, they were actually on Channel 16. Imagine a towboat operator on the lower Mississippi River making passing agreements on VHF channel 67 and then suddenly, without warning, not being able to quickly reestablish communications with those vessels because his/her radio automatically switched to Channel 16 instead.
Since this unsafe condition can happen at any time, the Coast Guard strongly recommends disabling the automatic channel switching feature when maintaining a listening watch or communicating on the designated bridge-to-bridge radiotelephone, or while monitoring the vessel traffic services (VTS) channel. Radios that lack the disabling feature should not be used for bridge-to-bridge or VTS communications.
The International Telecommunications Union Sector for Radiocommunications, Recommendation M.493-11 published in 2004 and later versions require DSC-equipped radios to provide for disabling of this channel auto-switch feature. In the United States, the Federal Communications Commission (FCC) requires all DSC-equipped radios certified after March 25, 2009 to meet this requirement. Manufacturers that do not provide a disable function are encouraged to do so and to inform their customers if means for correction exist. Updated information including a listing of manufacturers of radios believed to be affected by this Safety Alert will be posted as available at click here
The Coast Guard strongly reminds radio operators and other users to always ensure they are on the proper operating channel when communicating or maintaining watch, particularly with DSC-equipped radios capable of channel auto-switching. 
_________________________________________________________________________________________________ 
 Transas Warning for Ecdis  - 31.03.2010
Transas has recently drawn the attention of ECDIS users to a warning published by UKHO in its Notices to Mariners, concerning an issue with the use of electronic navigation charts. The warning reads: "Mariners are advised of a potentially serious issue that has come to light relating to the way ECDIS displays and operates with some shoal soundings. A very small proportion of shoal soundings,especially those marked as 'reported' on paper charts, will not be visible when operating in the base or standard display modes and may not trigger automatic grounding alarms in any display mode,even if their depth is less than the vessel safety depth set in the ECDIS. This is due to a specific manner of encoding these particular shoal soundings within S-57."
UKHO is issuing corrections to ensure that its own ENCs will operate safely, and says that other ENC producing nations are urgently re-examining ENCs and taking corrective action as necessary. Transas recommends ECDIS users to switch displays to 'custom' mode, with the 'spot soundings' layer switched on. The company stresses that its own Navi-Sailor ECDIS software generates automatic anti-grounding alarms in voyage planning (check route) and monitoring modes for (S)ENCs, in spite of the fact that such soundings are not shown in ECDIS standard and base display. Furthermore, the warning should not affect Transas TX-97 charts produced from paper sources since such shoals are always depicted as obstructions and are always displayed. However, the problem could affect TX-97 charts converted from official ENCs. 
___________________________________________________________________________________________________
NIR (MIN 380) - Published 29th March 2010 - Expires 31st March 2011
The New Inspection Regime for Port State Control coming into UK law from the 1st January 2011
After this date the concept of Mandatory Expanded Inspections and Mandatory Inspections on ships with a Target Factor over 50 will change.
The New Inspection Regime (NIR) was developed by the Paris MOU to provide: a more risk based system of targeting ships which will replace the 25% inspection commitment where good ships were being targeted as well as poor ships.
Aim of the NIR is to eliminate substandard shipping by increasing the frequency of inspection of "high risk" ships, while reducing the frequency of inspection of "low risk" ships, with the intention of rewarding the good operator.
Under the NIR every ship and every company will be profiled by the Paris MOU.
Ship Profile
Each ship in the database will be allocated a risk profile, the criteria is based on:
1. Type of ship;
2. Age of ship;
3. Flag; Recognised Organisation (RO);
4. Company performance;
5. Number of deficiencies and
6. Number of detentions.
Ships will be designated
1. High risk
2. Low risk or
3. Standard risk
A ship risk profile calculator is available here
A ship's risk profile is recalculated daily taking into account changes in the more dynamic parameters such as age, the 36 month history and company performance. Recalculation also occurs after every inspection and when the applicable performance tables for flag and R.O.s are changed.
Company Profile
Company performance is a new criterion and is based on the company's performance in the Paris MOU region appertaining to number of deficiencies per inspection and number of detentions in the preceding 3 year period.
A company performance calculator is available here
The company performance is calculated daily and is part of the criteria for the risk profile.
In order to be a low risk ship the company performance must be "high".
What will be the frequency of inspections?
Frequency of inspection depends on the ship risk profile,
1. High risk ships will be due "periodic" inspections every 5 - 6 months,
2. Low risk every 24 - 36 months and
3. Standard risk every 10 - 12 months.
When the "window" for inspection opens, eg after 5 months for a high risk ship (HRS), the ship is designated Priority II (PII) and may be inspected. When the window closes, eg after 6 months for a HRS the ship becomes Priority I (PI) and the must be inspected, ie it is mandatory. However, PI inspections can, in certain circumstances, be postponed to another port in the same member State or a port in another member State provided they agree in advance to undertake the inspection.
Inspections will not take place if the ship call takes place only at night time or if in the judgement of the port State the inspection would create a risk to the safety of the inspectors, the ship, it's crew or to the port;
Past data will be taken into account – i.e. if a ship was inspected on 21st October 2010 and under the new regime is designated a Standard Risk ship, the window for inspection will open 21st  August 2011 (ie 10 months after last inspection) and the ship will be Priority II. The ship will become Priority I from the 21st October 2011 (ie 12 months since the last inspection) and must be inspected.
"Additional" inspections may be carried out between periodic inspections due to "overriding" or
"unexpected" factors such as, a report from a pilot, ship involved in a collision, grounding or stranding on its way into port. This is similar to the present "overriding priority" concept but has 2 levels.
An overriding factor will automatically trigger the ship to be designated PI and must be inspected.
An unexpected factor will cause the ship to become PII and may be inspected at the discretion of the PSC administration;
What Type of inspections will ships undergo?
High risk ships, regardless of type, will undergo, as a minimum, an "expanded" inspection.
Low risk and Standard risk ships will undergo an "initial or more detailed inspection".
Ships currently requiring expanded inspections (bulk carriers, oil, gas and chemical tankers, passenger ships) will still be subject to expanded inspections;
Ships requiring an expanded inspection must give notice of arrival in a UK port or anchorage to the port authority at least 3 days before arrival. The port authority must forward the information to the MCA via the MCA Consolidated European Reporting System (CERS);
Ships may be inspected in an anchorage within the port jurisdiction where a "ship/port interface" takes place;
Port authorities are subject to a requirement to record information on actual times of arrival and departure of ships calling at their ports and anchorages in the MCA Consolidated European Reporting System (CERS);
When can a ship be banned to enter UK waters?
"Refusal of Access" (banning) is amended to include all ship types registered with a black or grey listed flag, according to the "Paris MOU BGW list". Banning will be based, as at present, on the number of detentions within a specified period.
For a black listed flag ship, if it has been detained more than twice in the preceding 36 months it will be banned.
For a grey listed ship, if it has been detained more than twice in the previous 24 months it will also be banned.
A minimum time of banning will apply, 3 months for first ban, 12 months for second ban. A detention after a second ban could lead to possible permanent exclusion from EU ports and anchorages;
For the purposes of counting number of detentions towards the banning provision, inspections and detentions for calculating company performance etc this will be from 17th June 2009
Current reporting requirements by port pilots and port authorities of ship related anomalies will be extended to deep sea pilots.
The NIR is more prescriptive in that depending on the risk profile of a ship it will be known when the next periodic inspection is due. Thus, for a Standard Risk ship, once an inspection has taken place then the ship could expect an inspection free period of at least 10 months. The ship could be inspected within the next 2 months but will know that after 12 months it will be inspected at the next Paris MOU port.
How to be a low risk vessel?
In order to be a Low Risk ship the flag State must be on the Paris MOU white list and
The ships flag State has undergone the Voluntary IMO Member State Audit (VIMSA) Scheme. The UK has undergone the audit.
Note also that in order to maintain Low Risk status no more than 5 deficiencies should be recorded at any one inspection and no detention recorded in the preceding 3 years.
Operators and masters of ships due for an expanded inspection are required to set aside sufficient time in the operating schedule to allow an expanded inspection to be carried out; the ship is required to remain until the inspection is completed.
Definitions and Abbreviations
Additional Inspection – An inspection carried out following notification of either an "Unexpected factor" or an "overriding factor".
Black Grey and White (BGW) List – a list of flag States published every year on the 1st of July by the Paris MOU. It is prepared on the basis of Paris MOU inspection results over 3 calendar years and uses binomial calculus to take into account sample size. 
Expanded Inspection – a prescriptive inspection that covers specific items on different ship types.
Initial Inspection – an inspection to check compliance with the conventions and comprises a check of certification and a walk around the ship.
More Detailed Inspection – a more in-depth inspection where the "Initial Inspection" has revealed "clear grounds" that the ship does not substantially meet the requirements of the conventions
Periodic Inspection – an inspection carried out according to the "risk profile" of the ship.
Unexpected Factor – A factor that could indicate a serious threat to the safety of the ship and the crew or to the environment e.g. a ship reported by a pilot, a ship which did not comply with the reporting requirements, ship operated in a manner to pose a danger. The need to undertake an additional inspection is for the professional judgement of the port State administration
Overriding Factor – a factor that is considered serious enough to trigger an additional inspection at Priority I. e.g. ships reported by another member State, ships accused of an alleged violation of the provisions on the discharge of harmful substances and effluents.
Point Based System for ships
HRS are ships which meet criteria to a total value of 5 or more points.
LRS are ships which meet all the criteria of the Low Risk Parameters and have had at least one inspection in the previous 36 months.
SRS are ships which are neither HRS nor LRS
For example the following combinations have 5 points:
a) Oil tanker (2 pts.), black listed flag, HR (2 pts.), and low RO performance (1 pt.)
b) Container ship (0 pts.), more than 12 years old (1 pt.), black listed flag, MR to HR (2 pts.), very low RO performance (1 pt.), and ≥ 2 detentions in last 36 months (1 pt.)
c) Bulk carrier (2 pt.), black listed flag, VHR (2 pts.), and ≥ 2 detentions in last 36 months (1pt.)
d) General cargo ship (0 pts.), more than 12 years old (1 pt.), low RO performance (1 pt.), low
company performance (2 pts.), and ≥ 2 detentions in last 36 months (1 pt.)
How is company performance determined?
The company performance will be determined using the DEFFICIENCY (ISM and non ISM based) and DETENTION index/table. 
_____________________________________________________________________________________________________ 
 Propeller Arresters
The first countermeasure of its kind, the new  Propeller Arresters form a critical layer of physical defence between your vessel and potential pirates. Designed for easy and multiple deployment, the Propeller Arresters release 100 metre lines of buoyant polypropylene rope to create an impenetrable security perimeter around your vessel. Any attempt to cross these lines in a skiff will entangle the propeller and cause the engine to stop immediately, ultimately thwarting the pirates' attempt to hijack your vessel. The Propeller Arresters are deployed on simple 10 metre booms either side of the hull, from the bow to the stern, running aft the full length of the vessel. Units are also placed around the stern creating a 'No Go' zone around your vessel with zero danger to your own propeller. They are designed to remain deployed for the duration of your transit meaning no crew are put at risk on deck during high risk areas.
Non-lethal system
Cost effective
No Vessel length or cargo restrictions
No weather restrictions
No maintenance
No chance of own vessel entanglement
Simple to use
Simple to deploy
_________ 

Re-usable

MIN 373 (M+F) released 11.02.10 expires 31.12-2010Radio: Operational Guidance on the Use of VHF Radio and Automatic Identification Systems (AIS) at Sea; Guidance on NAV SN.CIRC.227 corrigenda

 
The change will affect MARPOL identifiers in an AIS. The identifiers "A, B, C & D"  should be replaced with "X, Y, Z & OS" respectively
The purpose of this notice is to ensure that all concerned are aware that existing AIS equipment will continue to display the old categorization but new AIS equipment will progressively move to display the newer hazard categories. Users and Surveyors of AIS equipment are to note this when using older equipment. 
Manufacturers of AIS equipment should make the necessary changes to ensure that new equipment will display the new categories. Existing AIS-A systems that are type approved and comply with the current, relevant standard, IEC61993-2:2002, will not be required to undergo a software upgrade.
 _____________________________________________________________________________________________
Damage control plans and booklets - CLARIFICATION
This is intended to clarify the requirements for damage control plans and damage control booklets on board ships.
To date, the SOLAS Convention has required damage control plans and booklets to be carried on board:
1. passenger ships, regardless of size, since at least 1974
2. dry cargo ships over 100 metres in length, constructed on or after February 1, 1992
3. dry cargo ships over 80 metres in length, constructed on or after July 1, 1998, and
4. all ships, regardless of length, constructed on or after January 1, 2009.
  _________________________________________________________________________________________
 NEW CHANGES TO ANNEX 6 MARPOL
The main changes to MARPOL Annex VI will see a progressive reduction in sulphur oxide (SOx) emissions from ships, with the global sulphur cap reduced initially to 3.50% (from the current 4.50%), effective from 1 January 2012; then progressively to 0.50 %, effective from 1 January 2020, subject to a feasibility review to be completed no later than 2018.
The limits applicable in Sulphur Emission Control Areas (SECAs) will be reduced to 1.00%, beginning on 1 July 2010 (from the current 1.50 %); being further reduced to 0.10 %, effective from 1 January 2015.
Progressive reductions in nitrogen oxide (NOx) emissions from marine engines were also agreed, with the most stringent controls on so-called "Tier III" engines, i.e. those installed on ships constructed on or after 1 January 2016, operating in Emission Control Areas.
The revised Annex VI will allow for an Emission Control Area to be designated for SOx and particulate matter, or NOx, or all three types of emissions from ships, subject to a proposal from a Party or Parties to the Annex, which would be considered for adoption by the Organization, if supported by a demonstrated need to prevent, reduce and control one or all three of those emissions from ships.
The revised Annex VI will enter into force on 1 July 2010, under the tacit acceptance amendment procedure.
MARPOL Annex VI Regulations for the Prevention of Air Pollution from Ships entered into force in May 2005 and has, so far, been ratified by 53 countries, representing approximately 81.88 % of the gross tonnage of the world's merchant shipping fleet.
The MEPC also adopted amendments to the associated NOx Technical Code, to give a revised NOx Technical Code 2008. The amended Code includes a new chapter based on the agreed approach for NOx regulation of existing (pre-2000) engines established in MARPOL Annex VI, and provisions for direct measurement and monitoring methods, a certification procedure for existing engines, and test cycles to be applied to Tier II and Tier III engines.
Revised Guidelines for Exhaust Gas Cleaning Systems and Guidelines for the development of a VOC management plan were also adopted.
The revised measures are expected to have a significant beneficial impact on the atmospheric environment and on human health, particularly that of people living in port cities and coastal communities. 
Tacit amendment procedure: The amendments enter into force six months after the deemed acceptance date, 1 January 2010, unless within the acceptance period an objection is communicated to the Organization by not less than one third of the Parties or by the Parties the combined merchant fleets of which constitute not less than 50 per cent of the gross tonnage of the world's merchant fleet. 
_______________________________________________________________________________________________
   AIS SART
GMDSS installations include one or more search and rescue locating devices. These devices may be either an AIS-SART (from 1st January 2010) (AIS SART), or a RADAR-SART. The AIS-SART is used to locate a survival craft or distressed vessel by sending updated position reports using a standard AIS class A position report. The AIS-SART derives position and time from a built in GPS and transmits its position every minute. Every minute the position is sent as a series of equal position reports, this is to maintain a high probability that at least one of the position reports is sent on the highest point of a wave.  An AIS-SART  sends out a unique distress identity on the AIS frequencies. A pattern of 8 signals is sent. 4 signals on AIS CH A & 4 on AIS CH B, these are each sent in a 26m/s time slot. Vessels or SAR platforms in the area will receive the unique ID code of 9 digits (Beginning with 970), Latitude, Longitude, Bearing, Distance and a visual representation on their electronic charts (Namely a Circle with a cross in the centre).
The Range of this signal has been shown (during MCA trials 2008 & USCG trials 2009) to be comparable with RADAR-SART in Ship to Ship detection and far greater than RADAR-SART in detection by SAR Aircraft. In both cases, the AIS-SART is superior in that it gives a 'GPS accurate' position and shows this position clearly on the Electronic Chart. The amendments to SOLAS 1974 made by resolution MSC.258(84) come into force on the 1st of January 2010. This allows the use of AIS-SART or RADAR-SART. Can be seen on a shipborne AIS even if there are obstacles between the AIS-SART and the ship 
Technically, the AIS-SART is based on the following principals; the unit will be programmed from the manufacturer with a unique ID code and receives its position via an internal GPS antenna. This data is combined and transmitted using the international AIS channels (AIS A and AIS B) in the maritime VHF band.

 How does it work?
The transmitter sends out a specified pattern. Every minute, a sequence of 8 messages is transmitted, each message is transmitted in a 26 ms time slot. 4 messages are transmitted on channel A and 4 on channel B. All 8 messages are transmitted within a total time frame of 14 seconds. This time frame is defined to maximize the probability that one of the transmissions hits a wave top.
It is only necessary to receive one of the 8 messages from time to time to accurately locate the AIS-SART.


How do you know that this is an AIS-SART distress signal?

Anybody who can receive and detect an AIS signal will also detect an AIS SART. 

The transmissionsignal from an AIS-SART consists of an MMSI like ID code, where the first three digits will be "970". The ID code consists of a total of 9 digits and the AIS-SART uses the remaining 6 digits to indicate a manufacturer code (2 digits) in addition to the unit's unique serial number (4 digits).

In addition to the ID code that appears on the AIS and connected equipment, an AIS-SART will also be visualized on an electronic chart, connected to the AIS transponder onboard. An AIS-SART will be shown as a circle with a builtin cross.

AIS-SART test results

As part of the process to define an international standard for AIS-SART, 3 different tests have been conducted by IEC / IALA. The initial test was done during the summer of 2008 in Oban, Scotland. The purpose of this test was to search for the AIS-SART using a ship, and to determine the required output power of the unit. The results showed that it was possible to detect a precise location from the AIS-SART at distances up to 8 – 10 Nm (Nautical Miles). Similar results were obtained using the radar-SART, with the main difference being that the AIS-SART simplifies the search considerably because the position is plotted directly on the vessels electronic map system, because the AIS is a fully digital system. In addition, only one transmission of 26 ms is required to accurately get the position on the map, while the radar-SART requires continuous updates.

The second test was performed in Oban in September 2008. This test was to determine the obtainable range from a SAR helicopter. This test was done with a helicopter from the Maritime and Coastguard Agency (MCA), UK. Again, the results were as expected and the signals were picked up at distances between 26 and 40 Nm at flights levels varying from 300 up to 2500 feet.

The last test was performed outside Key West, Florida in January 2009. This test was performed by the US Coast Guard (USCG), using a C-130 SAR (Search and Rescue) aircraft. The aircraft flew at different flight levels at 1000, 5000, 10000 and 20000 feet and recorded the maximum range that could be obtained. A search for a 406 EPIRB and a radar-SART was performed at the same time to verify and compare the results that could be obtained with the results from an AIS-SART. The AIS-SART´s were deployed at different heights above sea level to account for different operating scenarios from a man over board unit to a SART mounted on top of a larger life-boat.

The ranges obtained ranged from 40 Nm up to 132 Nm from the AIS-SART mounted on a 1m pole.

These range tests, together with previous tests performed from both helicopters and ships, show that the AIS-SART has a much superior performance compared with other locating transmitters (121.5, radar-SART). It can be located at a far greater distance, with GPS precision, using standard equipment (AIS) that automatically positions the persons in distress on a map.
There is no doubt that the AIS-SART will contribute to a more effective and less time consuming search and rescue operations in the future, with the result that more people in distress will be saved!
 
 _________________________________________________________________________________________________
 Broadband Radar
With Broadband Radar, experience radar like never before. With no magnetron, no tuning or adjustment is ever needed. 
Key features 
- Crystal clear image of your immediate surroundings
- Instant On with no tuning required
- Low power consumption, ideal for yachts
- Extremely low radiation, mount anywhere- radiation lower than a cell phone
- no minimum range problem
- no bearing discrimination problem.
 ________________________________________________________________________________________
MGN 398 (M+F) dated 11.12.09
Merchant Shipping (Anti-Fouling Systems) Regulations 2009
Due to the slow progress in the International Convention being ratified, on 14 April 2003 the European Parliament and the Council of the European Union adopted Regulation on the prohibition of organotin compounds on ships. From the 1 July 2003 it became a requirement for all European Economic Areas (EEA) ships to comply with this Regulation
EU Application dates;
1 July 2003 for the prohibition of the application of organotin compounds (for EU Ships)
1 Jan 2008 for the elimination of the presence of organotin compounds on ships. (For all ships in EU waters)
 The UK Regulations apply to
 1. All UK ships (wherever they may be), and
2. Foreign ships in UK waters
The UK Regulations do not apply to warships, naval auxiliary or other ships owned or operated by a State and used only on government non-commercial services
International Application dates;
The Convention received sufficient ratifications (at least 25 States representing at least 25 % of the world's tonnage) for it to come into force internationally on 17 September 2008
Survey and Certification
Survey and Certification of the AFS has been delegated to the following UK Recognised classification Societies:
•the American Bureau of Shipping;
•Bureau Veritas;
•Class NK;
•Det Norsk Veritas;
•Germanischer Lloyd;
•Lloyds Register; and
•RINA.
Ships which are not classed by one of the above recognised organisations should approach their local Marine Office for a survey and certification.
Documentation Requirements - Ships of 24 Metres or More in Length but Less than 400gt
Ships of 24 metres or more in length but less than 400 gross tonnage (excluding fixed or floating platforms, FSUs and FPSOs) must carry a Declaration on AFS signed by the owner or authorized agent. The Declaration must be accompanied by appropriate documentation supporting the fact that the AFS is compliant with the UK Regulations, e.g. a paint receipt or contractor invoice, or contain an appropriate endorsement.
Documentation and Survey Requirements - Ships 400gt and Over
Ships 400gt and over (excluding fixed, floating platforms, FSUs and FPSOs,) must be surveyed under the following regime:
1. An initial survey before the ship is put into service or when the ship is for the first time in dry dock for the application of an anti-fouling system; and
2. A survey when the anti-fouling system is changed or replaced, undertaken to enable the endorsement of the Certificate.
Note: if at any time on or after 1st July 2003 a ship has been put into service, or gone into dry dock to have an anti-fouling system applied, etc, then it must not set off on a voyage (or continue on a voyage) on or after the date of the UK Regulations coming into force unless it has been surveyed and the certificate has been issued for the ship.
Repairs (touch ups) do not generally require a survey. However, repairs affecting approximately 25% or more of the anti-fouling system are considered by the MCA to be a change or replacement of the anti-fouling system. An anti-fouling system that undergoes repair must be repaired or replaced with a compliant anti-fouling system.
An International AFS-Certificate (AFSYC) issued by one of the class mentioned above or MCA should be kept on board. The record of anti fouling system should be permanently attached to this certificate.
Ships with no Anti-Fouling Systems
Ships which trade internationally and fall into the survey and certification regime will be expected to carry either a Certificate or a Declaration. On the Certificate or Declaration, the part headed "Details of anti-fouling system(s) applied" or "Type(s) of anti-fouling system(s) used........." should be filled out stating that the ship does not have an AFS system. The MCA consider this should help to eliminate potential problems with foreign PSC control, for UK registered ships without AFS.
EU ships in foreign waters
The MCA advice to all UK ships sailing between foreign ports outside the EEA should check with the country that they are sailing to as to their national requirements in relation to AFS.
PSC and flag state inspection
These inspections will be limited to:
• verifying that the ship holds a valid Anti-Fouling Certificate including the Record of Anti-Fouling Systems or other appropriate documentation;
• investigating further the documentation where there are clear grounds for believing that the certificate, including the Record of Anti-Fouling Systems and or other appropriate documentation is incorrect; and
• a brief sampling of the Anti-Fouling System to show that the ship's AFS is in compliance.
 __________________________________________________________________________________________________________________________________
MSN 1781 (M+F) (Amendment) 17.09.09 Coming in force in the United Kingdom on 1 December 2009.
 Summary of changes have been highlighted below in bold 
ANNEX IV
AMENDMENTS TO THE INTERNATIONAL REGULATIONS FOR PREVENTING
COLLISIONS AT SEA, 1972, AS AMENDED
Annex IV
Distress signals
1 The following signals, used or exhibited either together or separately, indicate distress and need of assistance:
(a) a gun or other explosive signals fired at intervals of about a minute;
(b) a continuous sounding with any fog-signalling apparatus;
(c) rockets or shells, throwing red stars fired one at a time at short intervals;
(d) a signal made by any signalling method consisting of the group ... --- ... (SOS) in the Morse Code;
(e) a signal sent by radiotelephony consisting of the spoken word .MAYDAY.;
(f) the International Code Signal of distress indicated by N.C.;
(g) a signal consisting of a square flag having above or below it a ball or anything resembling a ball;
(h) flames on the vessel (as from a burning tar barrel, oil barrel, etc.);
(i) a rocket parachute flare or a hand-flare showing a red light;
(j) a smoke signal giving off orange-coloured smoke;
(k) slowly and repeatedly raising and lowering arms outstretched to each side;
(l) a distress alert by means of digital selective calling (DSC) transmitted on:
(i) VHF channel 70, or
(ii) MF/HF on the frequencies 2187.5 kHz, 8414.5 kHz, 4207.5 kHz, 6312 kHz, 12577 kHz or 16804.5 kHz;
(m) a ship-to-shore distress alert transmitted by the ship's Inmarsat or other mobile satellite service provider ship earth station;
(n) signals transmitted by emergency position-indicating radio beacons;
(o) approved signals transmitted by radio communications systems, including survival craft radar transponders.
2 The use or exhibition of any of the foregoing signals, except for the purpose of indicating distress and need of assistance and the use of other signals which may be confused with any of the above signals, is prohibited.
3 Attention is drawn to the relevant sections of the International Code of Signals, the International Aeronautical and Maritime Search and Rescue Manual, Volume III and the following signals:
(a) a piece of orange-coloured canvas with either a black square and circle or other appropriate symbol (for identification from the air);
(b) a dye marker.
 _________________________________________________________________________________________________
MIN 359 (M) - 30th September 2009 - expires July 2010
Safety Data Sheets - Adoption of amendments to Chapter VI of Safety of Life at Sea (SOLAS), 1974, as amended
 Summary
This MIN announces ships new requirement to carry Safety Data Sheets became mandatory under SOLAS from 1 July 2009 and will affect all Shipowners, Ship Operators, Ship Managers, Classification Societies, Bunker Suppliers, Masters and officers of ships using oil as fuel and all ships carrying MARPOL Annex 1 cargoes.
 _________________________________________________________________________________________________
ECDIS going to be mandatory as per the timeline below
Acceptance of ECDIS
Permission is given on a vessel by vessel basis; a letter of equivalency is issued.
Backup Arrangements for ECDIS
Option 2 is accepted only for areas not covered by ENCs and where supported by an ap­propriate portfolio of paper charts ascertained following a risk assessment.
Acceptance of RCDS
Acceptance on a ship by ship basis following a risk assessment in accordance with Marine Guidance Note 285
Training: As part of the UK process for issuing a Letter of Equivalency, MCA need to be satisfied regarding arrangements for training (generic and type-specific) and familiarisa­tion of electronic charts users.
Key:
1 - A second ECDIS device using ENCs, maintained by an independent power supply
2 – A second ECDIS device using official Raster Navigational Charts (official RNCs), main­tained by an independent power supply
NEW ECDIS REQUIREMENT FROM JAN 2009
AIS target filtering & alarm setting - targets can be activated by type, range & CPA/TCPA
AIS target colour changed from green to blue to distinguish from ARPA
The user's ENC chart display settings are now saved on start-up and new chart opening
Traditional navigation enabled - a line of position tool allows visual bearings, radar ranges & transferred position lines to plot DR and cross-check GPS positions
S-63 ENC testing - ensuring the ECDIS gives error-checking with appropriate messaging when ENCs are loaded/updated
Capable of handling X version charts
 _________________________________________________________________________________________________
Ballast free ship design
Marine Bioinvasions by ballast water used in cargo ships are of great concern to marine environmentalists. Now University of Michigan has taken up a challenge of designing a ballast free ship. If this design comes through successfully, cargo ships would become partial submarines.
Ballast free ship design concept by University of Michigan utilizes constant flow of local seawater through a network of large pipes, called trunks, that runs around the ship from the bow to the stern, below the waterline.
There is a  new l
egislation in pipeline that would force freighters to install costly onboard sterilization systems to kill foreign organisms in ballast water. The systems use filters, ultraviolet irradiation, chemical biocides and other technologies, and can cost more than $500,000.

The U-M ballast-free ship concept offers a promising alternative that could block hitchhiking organisms while eliminating the need for expensive sterilization equipment, said Michael Parsons, professor of naval architecture and marine engineering and co-leader of the project.

"There is no silver bullet. But the ballast-free ship has the potential to be an economic winner while addressing the ballast problem in a serious way,"
 ________________________________________________________________________________________________
MGN 396- Compatibility of Life-Saving Equipment
Summary
A number of issues have been highlighted with regards to the unsuitability of some immersion suits and lifejackets.
Information provided is intended to give guidance when taking into account the issue of compatibility of immersion suits and lifejackets when used together.
+
Key points
Standards for lifejackets and for immersion suit specifications are outlined within the Life-Saving Appliances Code (LSA Code). However they DO NOT fully address the wider issue of compatibility and suitability of lifejackets and immersions when worn together, such as
1. Buoyancy,
2. Flotation position
3. Self-righting performance
This MGN draws the attention to the principles of the International Safety Management (ISM) Code, which states that the safety management objectives of the Company should, among other things, establish safeguards against all identified risks. Consequently, it should be noted that the shipowner or operator is responsible for ensuring, with advice from the relevant manufacturers, that the LSA system as a whole is fit for purpose, in addition to SOLAS compliance of individual items of equipment. In particular, care should be taken that the full and free movement is available, that fixed gloves do not prevent operators from handling controls of LSA equipment, and that sufficient suits are provided in sizes appropriate for the crew onboard (i.e. including children) as required by SOLAS.
Therefore operators should ensure-
That the lifejacket is of a design with no "behind the neck" buoyancy as this type of lifejacket could actually lead to a survivor being inclined head down in the water when worn in combination with an immersion suit.  It will be necessary to seek advice from the chandler/manufacturer when considering using lifejackets and immersion suits in combination - they may be able to indicate a type of lifejacket and immersion suit which have been tested satisfactorily in combination.  Alternatively, operators may wish to conduct their own tests. Operators should also consider other aspects such as that lifejackets should not impede access to survival craft and also refer to the advice contained in
Compatibility test protocol for lifejackets and immersion suits on offshore installations.  [Offshore Technology Report 2002/021]
GUIDANCE ON WEARING IMMERSION SUITS IN TOTALLY ENCLOSED LIFEBOATS
There is a potential risk of overheating and dehydration associated with the wearing of immersion suits inside totally enclosed lifeboats, and approved the following guidance.
1.    Experience  gained  during  the  January  2007  abandonment  of  the containership MSCNapoli  during  a  winter  storm  in  the  English  Channel  highlighted  the  potential  risks  of wearing  of  immersion  suits  in  totally  enclosed  lifeboats. Although  outside  temperatures  were frigid,  a  number  of  crew  wearing  immersion  suits suffered from overheating  and  dehydration. The  Republic  of  Korea  reported  similar  experience  with  immersion suits worn during abandon ship drills in moderate conditions, where crew experienced discomfort in a very short period of time, due both to  overheating  and  to  interference  with  seating arrangements.
2.    Totally enclosed lifeboats have long been considered to provide adequate protection from hypothermia without the need for the occupants to wear immersion suits.  The revised SOLAS regulation requires to carry immersion suits for all persons on board cargo ships, regardless of carriage of totally enclosed lifeboats, stemming from  reports  of  casualties  in  which  the  ship  sank  too  quickly  for  crew  to  access  the  lifeboats.  Immersion suits were required in order to ensure that thermal protection is available in the event that members of the crew are unable, for whatever reason, to embark on the lifeboats.
3.    In general, immersion suits should not be worn when boarding totally enclosed lifeboats.  While  abandon  ship  drills  are  a  good  opportunity  to  examine  and  demonstrate  the  use  of immersion  suits,  crew  training  during these drills should emphasize  that  immersion  suits  are intended  primarily  to  ensure  thermal  protection  in  cases  where  the  totally  enclosed  lifeboat cannot be embarked on. 
The LSA Code requirements with regards to buoyancy requirements for immersion suits will change from 1st January 2010
Following will be replaced
The existing subparagraph .1 of paragraph 2.3.1.1 is replaced by the following:
".1 it can be unpacked and donned without assistance within 2 min, taking into account donning of any associated clothing*, donning of a lifejacket if the immersion suit must be worn in conjunction with a lifejacket to meet the requirements of paragraph 2.3.1.2, and inflation of orally inflatable chambers if fitted;"
The existing paragraph 2.3.1.2 is replaced by the following:
"2.3.1.2 An immersion suit on its own, or worn in conjunction with a lifejacket if necessary, shall have sufficient buoyancy and stability in calm fresh water to:
.1 lift the mouth of an exhausted or unconscious person clear of the water by not less than 120 mm; and
2 allow the wearer to turn from a face-down to a face-up position in not more than 5 s."
The existing paragraph 2.3.1.5 is replaced by the following:
"2.3.1.7 If an immersion suit is to be worn in conjunction with a lifejacket, the lifejacket
shall be worn over the immersion suit. Persons wearing such an immersion suit shall be
able to don a lifejacket without assistance. The immersion suit shall be marked to
indicate that it must be worn in conjunction with a compatible lifejacket."
Following will be added 
An immersion suit which has buoyancy and is designed to be worn without a lifejacket shall be provided with a releasable buoyant line or other means to secure it to a suit worn by another person in the water. An immersion suit which has buoyancy and is designed to be worn without a lifejacket shall be provided with a suitable means to allow a rescuer to lift the wearer from the water into a survival craft or rescue boat. An immersion suit shall have buoyancy which is not reduced by more than 5% after 24 h submersion in fresh water and does not depend on the use of loose granulated materials.
 _______________________________________________________________________________________________
Anti-Piracy Planning Chart
The UKHO has produced an Anti-Piracy Planning Chart as part of an initiative driven by the EU Naval Force.
The chart, numbered Q6099, covering the Gulf Of Aden, south of the Horn of Africa with a larger scale inset showing the Gulf of Aden Transit Corridor, is designed to collate all relevant information for the area and to raise awareness.  The chart has the transit corridors marked, UK Maritime Trade Operations (UKMTO) Dubai reporting boundaries, instructions to avoid becoming a victim and telephone numbers in the case that a ship is attacked.
The chart is to be provided free of charge (from Maritime Security Centre – Horn of Africa (MSC-HOA)) with the aim of getting a copy on board all commercial vessels operating in the area.
 _____________________________________________________________________________________
MGN 387 (M+F)
Guidance on the Merchant Shipping and Fishing Vessels (Port Waste Reception Facilities) Regulations 2003 and amendments
Summary
This Marine Guidance Note (MGN) consolidates previous MGNs on this subject – MGN 253, 259 and 326 and revises information where appropriate. It also sets out the additional Sewage requirements and the updated notification form include sewage which needs to be completed. The MGN also provides notification and information on the introduction of an hourly fee for the issue of a Port Waste Exemption certificate, together with an explanation of the exemption process, and the appropriate application form. The IMO Inadequacy reporting form has been updated to reflect changes agreed by the IMO and the new updated version is attached to this MGN
Key points
Requirements for ships
1. Ships must notify the harbour authority or terminal operator before entry into the port/terminal of the waste they will discharge, including information on types and quantities. Ships do not have to notify about sewage if they intend to discharge it at sea in accordance with MARPOL.
2. Ships must deliver their waste to port reception facilities before leaving the port or terminal, unless it is sewage or they have sufficient dedicated storage capacity for the waste that has accumulated and is expected to accumulate during the voyage to the next port of call.
3. Ships must pay a mandatory charge to significantly contribute to the cost of port reception facilities for ship generated waste, whether they use them or not. 
4. Recreational craft authorised to carry, or designed to carry no more than 12 passengers and fishing vessels must deliver their waste (other than sewage) to port reception facilities but are don't have to pay the mandatory charge or notify.
5. War ships do not have to comply with these regulations
6. Dredgers, Survey Ships and comparable vessels ie ships which are not "bound" for another harbour/terminal, may apply to the MCA for an exemption in the same manner as any other vessel if they can demonstrate scheduled, frequent and regular sailings with robust waste management practices at their home port or terminal.
For more detailed info click here 
 _________________________________________________________________________________________
 Air Force warning: GPS can crash next year
Thanks in part to a lack of oversight, a government agency Wednesday warned that unless the U.S. Air Force is able to acquire new satellites soon, the Global Positioning Systen may crash by next year, wreaking havoc with the public and military operations. According to a new report from the U.S. Government Accountability Office (GAO), an overhaul of the 20-year-old system has been delayed until November, putting it three years behind schedule. The project is also over budget by $870 million from the original cost estimate of $729 million, for a total of approximately $1.6 billion.
"If the Air Force does not meet its schedule goals for development of GPS IIIA satellites, there will be an increased likelihood that in 2010, as old satellites begin to fail, the overall GPS constellation will fall below the number of satellites required to provide the level of GPS service that the U.S. government commits ," the GAO stated in its report
The problem is blamed in part on the fact that no one single authority is responsible for synchronizing all procurements and fielding related to GPS. In addition, funding has been diverted from ground programs to pay for problems in the space segment of the GPS program, according to the report.
The Air Force has also encountered "significant" technical problems that still threaten its delivery schedule, and has also struggled with a contractor, which was not named in the report.
The GAO said that the time period between the contract award and first launch for GPS IIIA was shorter than most other major space programs it reviewed.
"Though the contractor has had previous experience with GPS, it is likely that the knowledge base will need to be revitalized," the GAO said. "The contractor is also being asked to develop a larger satellite bus to accommodate the future GPS increments and to increase the power of a new military signal by a factor of 10."
The Department of Defense (DOD) develops and operates GPS, and an interdepartmental committee—co-chaired by DOD and the Department of Transportation—manages the US space-based positioning, navigation, and timing infrastructure, which includes GPS. The DOD also provides most of the funding for GPS. The Air Force is responsible for GPS acquisition, according to the report. "The Department of Defense continues to face cost overruns in the billions of dollars, schedule delays adding up to years, and performance shortfalls stemming from programs that began in the 1990s, and after that were poorly structured, managed and overseen," said the GAO. "What sets GPS apart from those programs is that GPS had already been "done" before."
However, the Air Force is not sitting by idly. It has taken steps to structure the new GPS IIIA program to prevent mistakes made on the IIF program. The agency also plans to invest more than $5.8 billion over the next five years in the GPS satellites and ground control segments.
 _________________________________________________________________________________________
Kite ships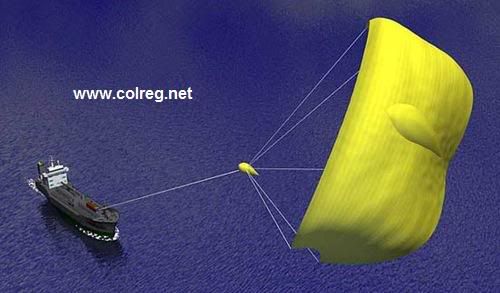 While you might fume about rising gas prices while filling up your car, you can always take the bus and save a few pounds. Not so if you're in an industry tasked with, say, shipping cars or oil from one hemisphere to another. That's one reason 2006 has been a good year for the California-based company KiteShip, which makes "very large free-flying sails"— basically, giant traction kites that harness the wind to pull very large free-floating objects.
If you've ever gone to the beach and seen someone kite-surfing — standing on a board while being pulled by a kite — then you've seen a traction kite in action. KiteShip currently sells the Outleader, which helps increase yacht speeds. And it is working to improve the range and the speed of fast ferries and oceangoing research vessels without burning more fuel. Dave Culp, the engineer who helped found KiteShip, calls the three-person operation a "micromultinational."
But Culp has bigger plans, which helped KiteShip win the Lexus Transportation Prize at the first California Clean Tech Open this year. Culp would like to build kites of up to 50,000 square feet — roughly the size of a football field and big enough to help move cargo ships and oil tankers. Working in tandem with an engine, the kites could allow fuel savings of 15 percent to possibly 30 percent. But why kites and not traditional sails? It's all a matter of cost, Culp says. A traditional sailing rig needs a mast, which requires either significant structural modifications — or building an entirely new ship. A kite is much more flexible and can easily be attached to an existing ship or moved from one ship to another.
KiteShip is currently talking with two of the world's largest oil companies — macromultinationals — about testing its kites on their tankers. Who knows? In a few years, we may see tankers full of non-renewable fossil fuel being pulled across the oceans by completely renewable wind.
 __________________________________________________________________________________________
MGN 388 (M+F)
Lifeboats: Fitting of 'Fall Preventer Devices' to reduce the danger of accidental on-load hook release
This notice is only applicable to davit-launched lifeboats fitted with on-load release hooks.

IMO is currently reviewing the design criteria for on-load hooks and the use of 'Fall Preventer Devices' for existing equipment. As negotiations at the IMO have only recently started, it will be some time before any new measures are agreed.
'Fall Preventer Devices' can be either pins or strops fitted to on-load release hooks to prevent the lifeboat from falling to the water in the event of an equipment failure.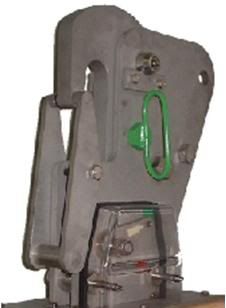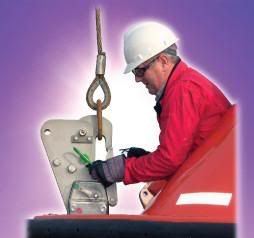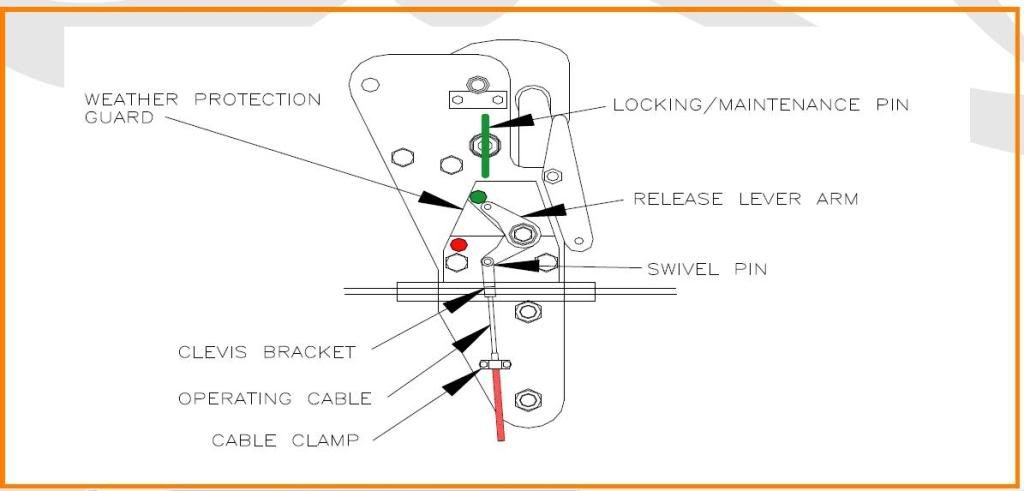 The use of 'Fall Preventer Devices' should be considered as a temporary measure to allow time for a new hook design criteria to be agreed at IMO. FPD is not mandatory under SOLAS yet.
The MCA should be contacted for advice/agreement before any modification is made to the hook, lifeboat or davit. Any re-testing of any equipment must be agreed and witnessed by the MCA or a Recognised Organisation appointed by them during the initial survey or equivalent survey for an existing ship.
The re-testing of an on-load release hook, where modified to incorporate a pin, should include a static proof load test of at least 2.2 times the maximum working load to the satisfaction of the MCA or Recognised Organisation appointed by it. It should be noted that this test cannot be conducted using the lifeboat and davit as the winch is only designed for a test load of 1.5 times the SWL for the winch capacity. This test must therefore be conducted with the lifeboat hooks removed from the lifeboat.
In case of a pin type FPD a strict procedure for removal of the locking pin must be in place to prevent the locking pin being left in the hook before the boat is released in an on-load condition. If the hooks are operated in an on-load condition, with the pins still in, it will not be possible to release the boat until there is no weight on the falls thereby losing on-load release capability.
Where 'FPDs' are synthetic strops or slings and no modifications are required to the lifeboat, the on-load release hook or launching equipment, a functional test should be carried out. The functional test should demonstrate to the MCA or the Recognised Organisation appointed by it that the equipment performs without interfering in the operation of the lifeboat or launching equipment. Once the functional test has been conducted to verify that the system works and a snatch load has been applied to the strops, they should be replaced with new strops or slings. Strops or slings should be resilient fibre in construction. Wires or chains are unacceptable, as they do not absorb shock loads.
The strops or slings should be issued with an appropriate certificate by a recognised testing establishment. The test certificate should document a SWL, which provides for a factor of safety of a least six. The strops or slings should be inspected in accordance with the Merchant Shipping Lifting Operations and Lifting Equipment Regulations (LOLER Regulations) and replaced every 5 years. The material of the strop or sling must be rot proof, corrosion-resistant, not be unduly affected by seawater, oil or fungal attack and UV resistant.
The ship's crew must be fully trained in the operation of the 'FPD' fitted to the lifeboat on their ship. The procedure to be followed should be contained in ISM documentation and ship's training manual.
The following should be considered when it is impracticable to fit 'FPDs:
1. Where the lifeboat is lowered to the water without persons onboard for drills, testing inspections or maintenance the lifeboat should not be boarded by the shipside embarkation ladder. In exceptional circumstances where this cannot be avoided, adequate measures must be been taken to ensure that persons boarding the lifeboat cannot fall from the ladder;
2. If there is any doubt as to the safety of boarding by a ship-side ladder and the Lifeboat can not be boarded as described below, then the drill or inspection should continue as far as practicable so that the davit sheaves, winches and brakes can be examined to verify that the equipment is operating correctly. If the drill cannot be completed the ship's Master should make an appropriate entry in the official logbook;
3. Consideration should be given to the use of shore side facilities such as a hired boat to board the lifeboat safely once it is afloat;
4. Consideration should be given to modification, to include the fitting of attachment points such that the boat can be used with FPD. Any such
modification shall be in accordance with the approvals mentioned in this MGN.
Lifeboat and release gear manufacturers and designers are encouraged to consider the design of both the lifeboat and hook so that 'FPDs' can be released from inside the boat.
Training establishments should provide training in the principles of 'FPDs' detailed in this MGN
  _______________________________________________________________________________________________________________________________
MGN 389 (M+F) 23rd January 2009
Operating Instructions and Signage for Fixed Gas Fire-Extinguishing Systems
As systems differ, it is important that instructions and information relate to the specific system installed. These should be clearly displayed at appropriate positions in such a way as to be easily understood. The use of generic instructions and information is not always appropriate and can lead to confusion.
For ease of identification, the use of colour coded controls for different discharge zones should be considered.Identification of critical system components, e.g. distinguishing between timer and pilot bottles, should be in place.
System operating controls should have their normal operating and, if applicable,maintenance positions clearly identified and should be arranged in such a way as to prevent accidental release of the fire-extinguishing gas as a result of external forces,e.g. wave or vibration. Where locks are used to secure valves or operating devices a spare key, held in a break-glass-type enclosure, should be immediately available next to the valve / device and labelled.
In addition to having clearly marked the operating controls and valves with appropriate instructions, other valves which are not required to release the system must also be clearly located, identified and controlled to prevent their accidental use in emergency situations.
The system's audible and visual alarms should be regularly tested, maintained in good working order and all crew made aware of their meaning and actions to be taken when they operate. The alarm sounders should also be clearly labelled.Entrances to spaces protected by fixed gas fire-extinguishing systems shall be clearly labelled.
It is important that fixed gas fire-extinguishing systems are properly maintained in accordance with the manufacturer's instructions, with all components including instructions and signs, etc., kept in good condition and available for easy use. Arrangements for remote controls for fuel, lubricating and hydraulic oil pumps, quick closing fuel and lubricating oil valves, closing devices for ventilators and emergency stops for ventilation fans shall also be clearly covered by instructions and their components clearly marked, regularly tested and maintained in good working order.
It is important to ensure that the emergency operating devices should be kept free from obstructions at all times.
Training and familiarisation with the operation and associated procedures for gas release, specifically for those persons likely to have to operate the system in the event of a fire, should be regularly carried out and recorded.
ACTIONS AFTER GAS RELEASE
It is possible that CO2 could have escaped into the cylinder storage room during release. It is advisable that breathing apparatus should be worn before entry is made into the room. Where no breathing apparatus is available, the room should be well ventilated and advice sought from shore authorities regarding entry
Immediately after activation of the system, checks should be carried out to ensure that the gas has been correctly released from the cylinders. Once a gas cylinder has discharged a white frost will be seen around the bottom. If this is not evident then the cylinder should be released manually. Depending upon system design, there may also be a clear indication that the discharge mechanism of each cylinder has been activated. On bulk CO2 systems the tank gauge can be checked.
On some systems, gas discharge may also be monitored by a discharge switch connected to the manifold grouping a bank of cylinders or a distribution pipe. This discharge pressure switch can indicate on a gas discharge control panel. This switch may also have a mechanical indicator (small plunger) showing gas discharge.
Always check the system to ensure distribution valves, control levers and other control devices are returned to a safe condition after use.
At the first available opportunity following a fixed gas fire-extinguishing system release, a manufacturer's representative or an approved service company, should attend onboard to check and confirm the system is safe. They should recharge the system and restore it to operational readiness.
 ______________________________________________________________________________________________________________________
MGN 380 (M+F) 21st November 2008 (in force from 31st dec 2008)
LRIT
The Long-Range Identification and Tracking (LRIT) regulation will apply to the following ship types engaged on international voyages:

- All passenger ships including high speed craft,
- Cargo ships, including high speed craft of 300 gross tonnage and above, and
- Mobile offshore drilling units.
Those ships operating exclusively in coastal Sea Area A1 and fitted with an Automatic Identification System will be exempt, while ships operating in near-coastal Sea Area A2 not fitted with Inmarsat C GMDSS will be required to fit a compliant terminal. Ships operating in polar Sea Area A4 above 70 degrees latitude will require a non-Inmarsat terminal that operates in conjunction with a low-earth orbit Communication Service Provider (CSP) approved by the Flag in conjunction with its appointed Application Service Provider (ASP).

A phased approach to the implementation of the regulation will allow for compliance not later than the first radio survey after 31 December 2008 or in the case of ships operating in Sea Area A4 not later than the first radio survey after 1 July 2009.
The terminal must be capable of being configured to transmit the following minimum information set in an Automatic Position Report (APR):
- The identity of the ship,
- The position of the ship, and
- The date and time of the position.
In addition, the terminal must be able to respond to polling for an on-demand position report and be able immediately to respond to instructions to modify the APR interval to a frequency of a maximum of one every 15 minutes. APR's will be transmitted as a minimum 4 times per day to a National Data Centre (NDC), a Cooperative Data Centre (CDC), or a Regional Data Centre (RDC) nominated by the Flag. 
LRIT should comply with the following minimum requirements:
1 be capable of automatically, and without human intervention on board the ship, transmitting the ship's LRIT information at 6-hour intervals to an LRIT Data
Centre;
2 be capable of being configured remotely to transmit LRIT information at variable intervals;
3 be capable of transmitting LRIT information following receipt of polling commands;
4 interface directly to the shipborne global navigation satellite system equipment,or have internal positioning capability;
5 be supplied with energy from the main and emergency source of electrical power; and
6 be tested for electromagnetic compatibility.
Flag states will be able to
1. monitor their flagged vessels all round the world,
2. Monitor foreign flag vessel 1000 nm from their coastline
3. Flat states will not be entitled to receive information about a foreign flag ship located within the territorial sea of the flag state whose flag the ship is entitled to fly. for eg UK will be able to monitor an indian ship in Dover but not a french ship which is in Le harve harbour or any french port.
Every ship will be given a conformance test report after the LRIT is installed and tested by an approved application service provider. Cargo ship safety equipment certificate, cargo ship radio certificate, cargo ship safety certificate, passenger ship safety certificate etc whichever is applicable to the type of ship will be ammended to reflect this change.
 _____________________________________________________________________
MGN 374 (M+F) 07th November 2008
Fire Protection of Balconies and Other External Areas on Passenger Ships
The summary of the MGN is as follows
From July 2008 (in force)
For existing and new passenger ships following should be complied with
1. Divisions between individual balconies to be of non combustible material.
2. Surface finishes (except hardwood decking) to be of low flame spread type and such finishes other than deck coverings to be limited as to calorific potential (heat generating).
3. All balcony furniture and furnishings to either comply with the specification for furniture and furnishings of restricted fire risk, or
(i) Fire detection and fire alarm system and
(ii) Fixed pressure water spraying systems are to be fitted.
Additional requirements for new ships
1. Balconies to be openable (to allow access from adjacent balcony or deck)
2. Surface finishes not being capable of producing excessive smoke and toxic products of combustion.
3. Primary deck coverings to be not capable of producing smoke or toxic or explosive hazards.
___________________________________________________________________________________________________________________________________ 
Latest MAIB Report-Accident-Enclosed Space Entry

Click here to download latest MAIB report
 ____________________________________________________________________________________________________________________________________
MGN 374 (M+F) 15th August 2008
Periodic Inspection and Testing of Seamless Steel
Pressurised Gas Cylinders
The summary of the MGN is as follows 
This note provides guidance on the recommended standards for inspection and testing of pressurised seamless steel gas cylinders for fire fighting appliances or other onboard purposes.(EEBD/SCBA/MEDICAL CYLINDER/All types of extinguishers which have a gas cylinder inside)
Initially MSC Circular 850 OF IMO specified only that SCBA cylinders should be hydrostatically tested every 5 years.
But now MSC Circular 850 recommends that an external inspection of all (EEBD/SCBA/MEDICAL CYLINDER/All types of extinguishers which have a gas cylinder inside) is carried out annually. This should be undertaken by a competent person. A crewmember can do it if he has done an AFF and has sufficient experience. For additional guidance, they should also refer to the rejection limits contained in BS EN 1968:2002.
In situations where ship's crew do not have sufficient training or experience, it is strongly recommended that the required inspections are carried out by specialist shore-based personnel.
MGN 276 contains guidelines on the discharge and hydraulic testing of portable fire extinguishers, including CO2 extinguishers and a matrix giving details when each has to be tested
EEBD's are very similar to SCBA sets and should be treated as per SCBA.
Medical oxygen cylinders should also be treated as per SCBA.
Dissolved acetylene cylinders
Due to the presence of this porous mass in the cylinder, neither a pressure test (hydraulic or pneumatic) nor a visual inspection of the internal surface of the shell is required by this standard. An acetylene cylinder shall fall due for a periodic inspection on its first receipt by a filler after the expiry of the interval of 5 years in the case of non-monolithic massed cylinders, or 10
years in the case of monolithic massed cylinders.
__________________________________________________________________________________________________________________________________ 
MGN 369 (M+F) 6th August 2008
Navigation: Navigation In Restricted Visibility
The summary of the MGN is as follows
If you cannot see the other vessel visually, then Rule 19 shall apply, regardless of whether your vessel is in or near an area of restricted visibility
When navigating in or near areas of restricted visibility Rule 19 is not the only Rule from Part B (Steering and Sailing Rules) that applies, Rules 4 to 10 inclusive (of
Section I), also apply If risk of collision or a close-quarters situation is developing then avoiding action must be taken because there are no stand on vessels under Rule 19
ACTION TO BE TAKEN AS BELOW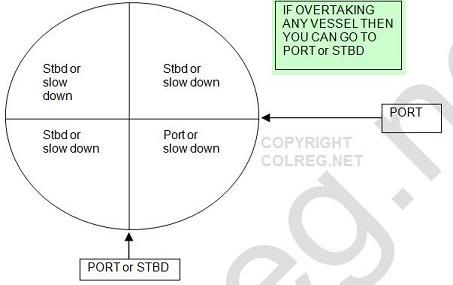 AIS is considered to be a part of lookout
The requirement not to impede the passage or safe passage of another vessel does not apply only to vessels in sight of each other which are approaching in such a way that risk of collision is likely to develop.The requirements of Rule 8(f) together with Rules 9(b), (c) and (d), and 10(i) and (j) apply in both clear and restricted visibility. When there is an obligation not to impede in restricted visibility Rule 19 applies fully, together with Rule 8(f)
USE CPA and TCPA alarms in radar
Speed of a ship and thereby fuel consumption and the related costs are usually
dictated by commercial interests. Even though a company has the right to give instructions to masters these instructions cannot overrule their decision on safety matters.
MGN 376 (M) 6th August 2008
Oil Pollution: Liability and Compulsory Insurance for Bunker oil
The summary of the MGN is as follows
Informs shipowners and masters of the requirement to maintain compulsory insurance
against liability for bunker oil pollution damage
This requirement does not apply to oil tankers as they already have a OPIC.
If a ship enters or leaves (or attempts to enter or leave) a UK port or terminal and does
not carry a State Certificate in respect of insurance under the Bunkers Convention, the master
or the owner shall be liable on summary conviction to a fine not exceeding the statutory
maximum £5,000.
____________________________________________________________________________________________________________________________________ 
Attention Captains
Oil pollution caused by your vessel seal failure is your responsibility.The new invention called the "Spurs" instantly cut lines and nets before entanglement to the propeller. This avoids aft shaft seal rupture that can result in oil pollution and ship downtime for costly repairs and  large monetary fines levied for oil pollution
__________________________________________________________________________________________________________________________________ 
MGN - 365 M   20 th June 2008
Human Element Assessment Tool (HEAT)
HEAT-S, Human Element Assessment Tool for Ships complements ISM SMC audits and provides an assessment of the effectiveness of safety management on board ships. It has been freely available to the industry since 2007.
HEAT-C, Human Element Assessment Tool for Companies complements ISM DOC audits and provides an assessment of the company's capability to manage the human element effectively. This Notice announces that HEAT-C is now freely available to industry
 ___________________________________________________________________________
MGN - 366 M+F   27th May 2008
Off-Shore Pirate Broadcasting
The summary of the MGN is as follows
The establishment and use of unlicensed broadcasting stations on board ships either within or outside territorial limits is prohibited by international law and UK law. Broadcasting to the UK from prescribed areas of the high seas, which include much of the North Sea, is also an offence under UK law. Under the Wireless Telegraphy Act 2006 it is an offence to supply and carry goods and materials or to carry persons to or from an offshore radio station. On conviction, an offender is liable to an unlimited fine and two years' imprisonment and also faces confiscation of his vessel. Marine structures such as forts or lighthouses are also covered by the Act.
__________________________________________________________________________________________________________________________________ 
MGN - 364 M+F   27th May 2008
Traffic Separation Schemes - Application of Rule 10 and Navigation in the Dover Strait
This notice replaces Marine Guidance Notes 128 and 200. Only the key changes are listed below.
1. Mariners are also reminded that except where there are special local rules to the contrary, the other Steering and Sailing Rules (Section II – Conduct of vessels in sight of one another and Section III – Conduct of vessels in restricted visibility) apply within a scheme as they do elsewhere at sea. Vessels proceeding in a TSS do not have priority over crossing traffic.
2. Precautionary areas are not part of a TSS, and Rule 10 is not generally applicable, however, ships should navigate with particular caution within such areas.
3. Neither CNIS, nor HM Coastguard has authority to grant permission for vessels to use the English ITZ in contravention of Rule 10(d). Masters deciding that circumstances warrant their use of the English ITZ, must report their decision to CNIS. Vessels may enter the ITZ if necessary to avoid immediate danger.
4. All vessels are tracked and recorded by radar and AIS – any vessel found contravening the collision regulations will be reported to their flag state for appropriate action to be taken. Vessels contravening collision regulations and arriving at UK ports may be liable for prosecution.
5. Vessels in either traffic lane may frequently have to give way to ferries and other crossing vessels in order to comply with the Steering and Sailing Rules (Rules 4 – 19) of the COLREGs
 ____________________________________________________________________________________________________
MGN - 363 M+F   13th May 2008  
Ballast Management
A new MGN on ballast management has been released by MCGA today
The summary of the MGN is as follows
1. The ballast water convention comes into force in 2009 (by first intermediate or renewal survey in 2009)with 12 months leeway period to comply. Ballast water convention had been ratified by very few countries intially but now 35% of the world tonnage have ratified it so its an international regulation now.
2. There are 2 standards in ballast water convention viz; D1 and D2
3. What is D1 ?
D1 is nothing but what most of the seafarers are already complying with if deballasting in US, Brazillian or Ukrainian waters.
a. All vessels to have a ballast water management plan.
b. All vessels to record ballast water operations in Ballast Water Record Book.
c. Ballast Exchange to be carried out at least 200NM from land and at a depth of not less than 200 m.
d. If the above cannot be complied with then at least 50 NM from land but at a minimum depthof 200m.
4. What is D2 ?
D2 basically specifies that all ships should have a Ballast Treatment Plant.
A full timeline has been published by IMO starting with vessels which have ballast water capacity of less than 1500 m3 to comply by their first intermediate or renewal survey in 2009.
Starting with 2009 with smaller vessels; by 2017 all vessels will finally have a ballast water treatment plant.